Live The Dream

"I relish the fact that I can help people achieve their goals and ambitions by mentoring, guiding and leading expeditions. I would, however, add a caveat – that you can only achieve your goals if they are realistic and potentially achievable. Which means that you as an individual, need to be suitably well prepared to set yourself the goal in the first place.
Don't underestimate the enormity of what you are trying to achieve. Don't come poorly prepared. But equally rise to the challenge once you feel that the time is right to do so. Yours – Tim"
About Tim
Climber, Mountaineer & Expedition Leader.
Having started out as a climbing instructor in the UK Tim spread his wings to include working abroad. After 7 years working at an Outdoor Centre he then spent over 10 years as a full time climber and mountaineer and if he wasn't cragging, guiding and instructing in England in summer, or climbing and mountaineering in Scotland in winter, then he was guiding in the Himalayas or in Greenland.
He has over 20 years' experience in Nepal and has summitted Lobuche East (5 times), Island Peak (8 times), Mera Peak (twice) and added Ama Dablam to his list of 'ticks' with November 2020 being the 19th trip there. During 6 expeditions to Greenland Tim added over 50 unclimbed peaks to his CV as well as summiting Cho Oyu in 2006.
As a qualified Mountain Instructor, with a background in logistics and with a whole host of expeditions under his belt it means that you are in safe hands with Tim.
Tim was part of the Karrimor 2005 Everest expedition and successfully summitted from the North side on the 30th May. In 2011 Tim led an expedition on the South Col route of Everest, topping out with 4 clients, to become only the 10th Brit to have summited Everest from both sides.
In 2013 Tim returned to Everest and summited again with another 4 clients – this time making a double summit in one season.
After 2 seasons with no one summiting Tim made his 5th ascent of Everest in 2016 and followed with his 6th ascent in 2017 when he was part of the first tranche of people to summit on the first window. Another summit in 2021 (again with the first summit bid) made No7 swiftly followed by an ascent of Lhotse the next day.
Friendly, Professional & AMI Qualified
Your safety is of paramount importance. I want you to have a fantastic experience that you will remember for the rest of your life – not a nightmare of a time worried about whether you are going to get home alive.
Courses & Expeditions
With Tim Mosedale Friendly climber, instructor & local guide. 7 times Everest summiteer (& only the 10th Brit to summit Everest from both sides).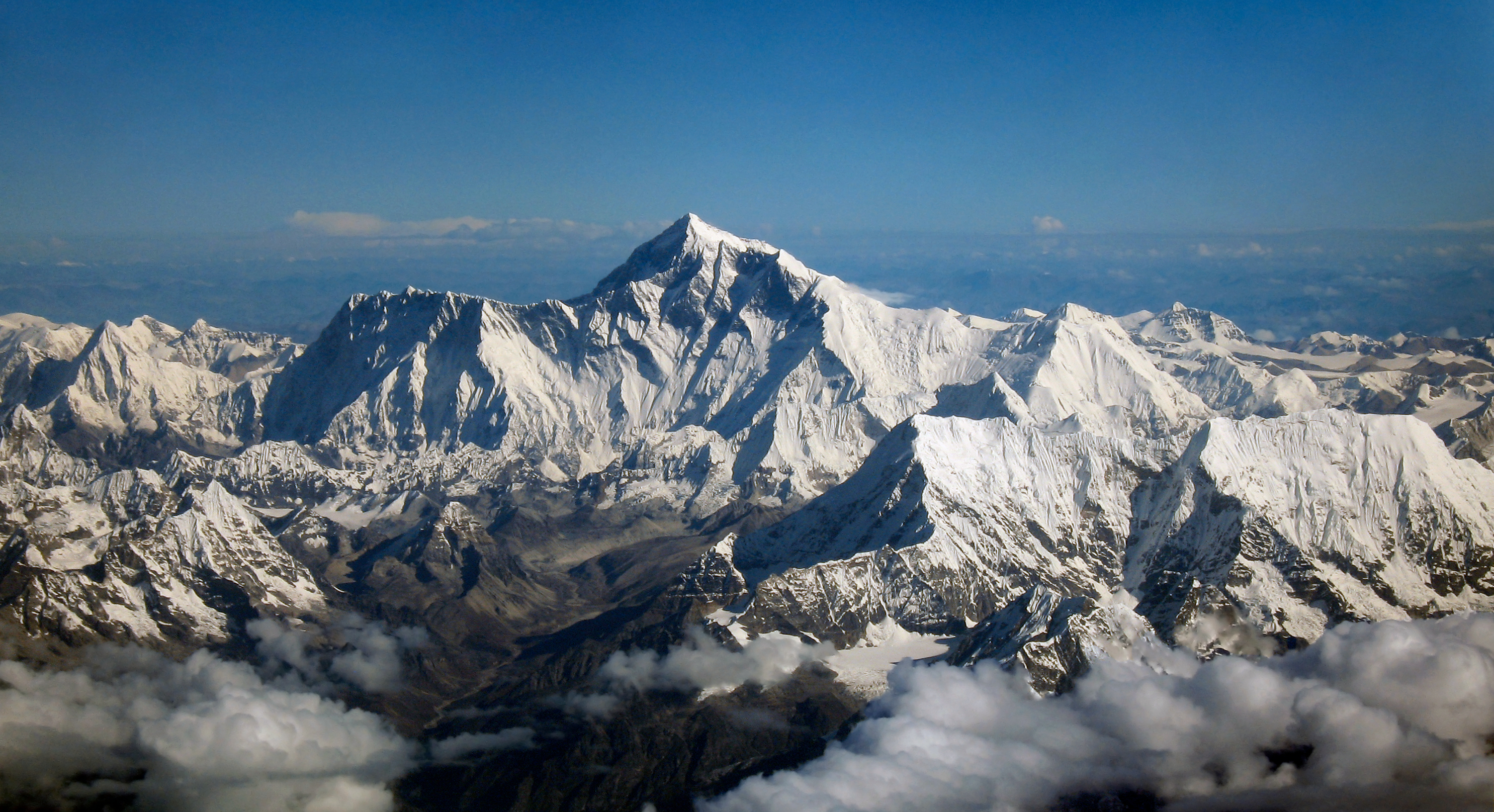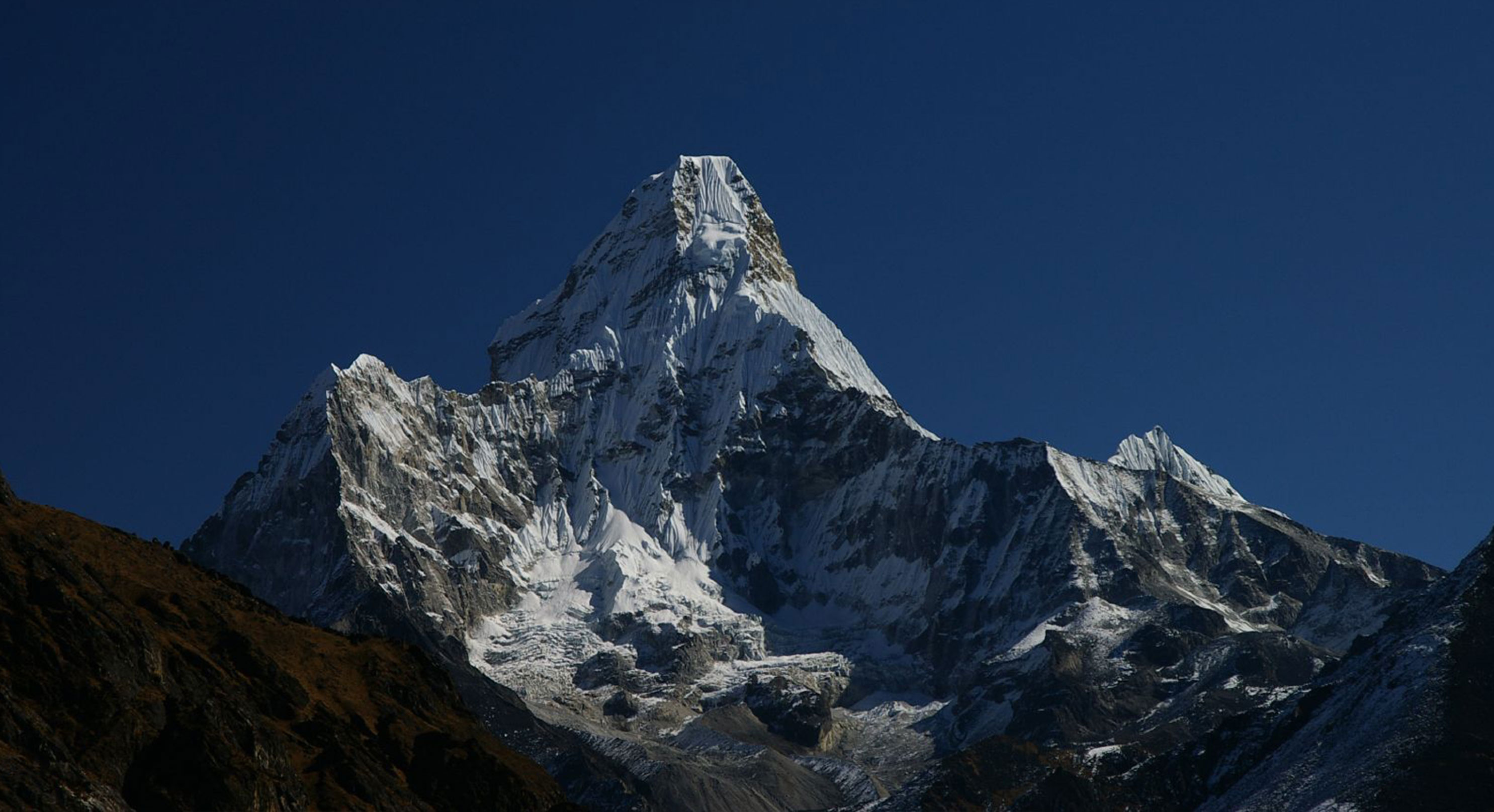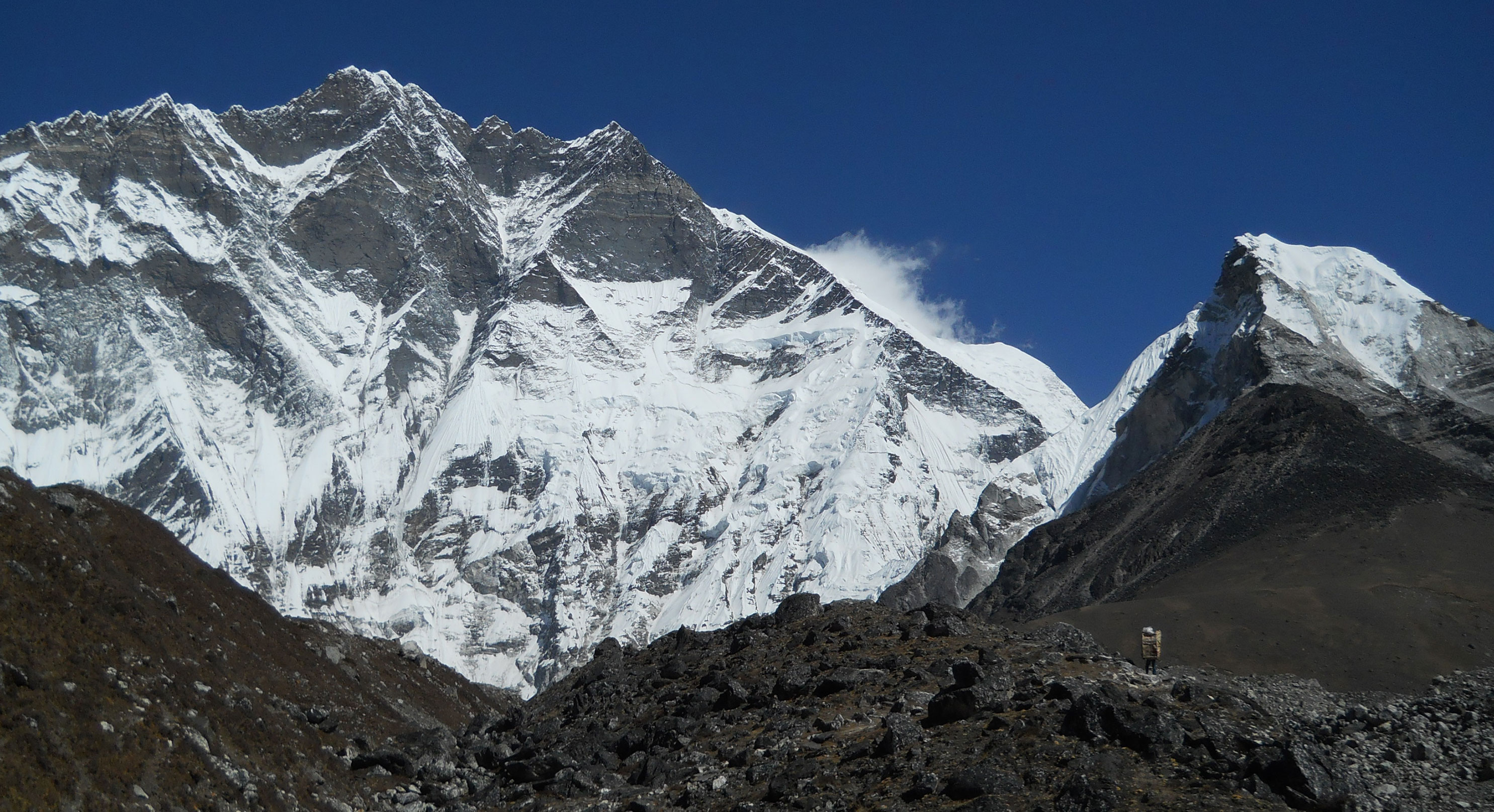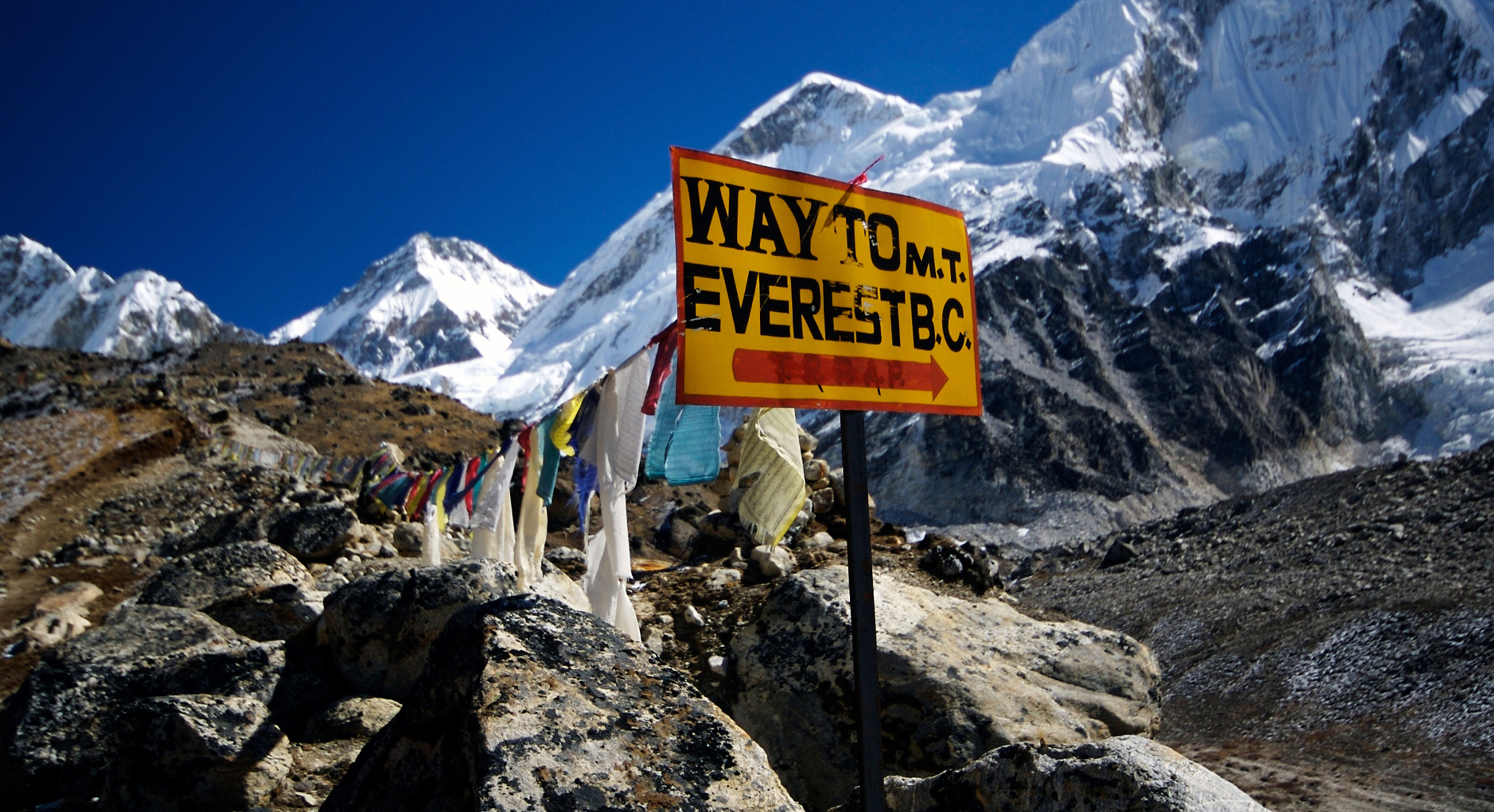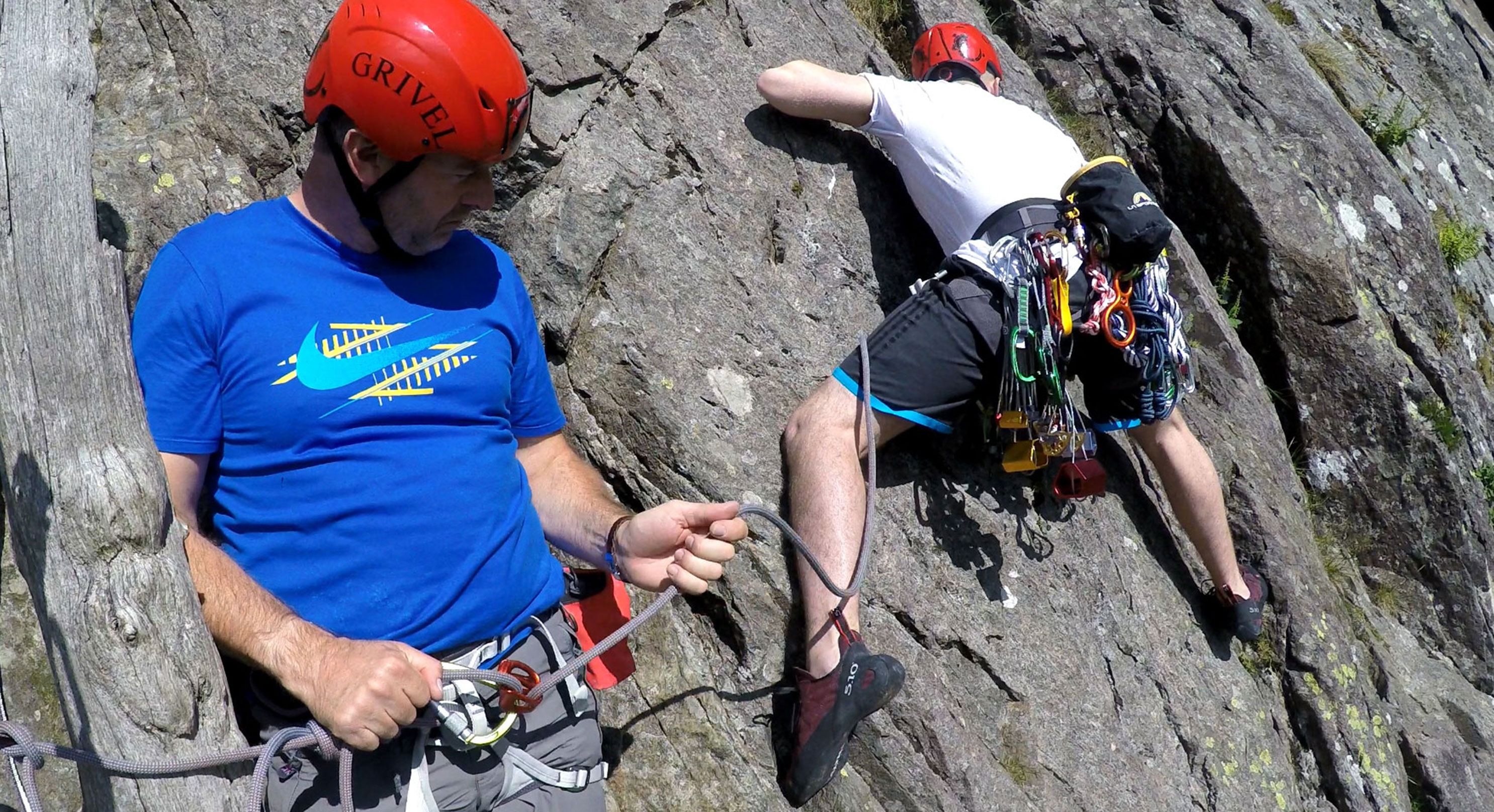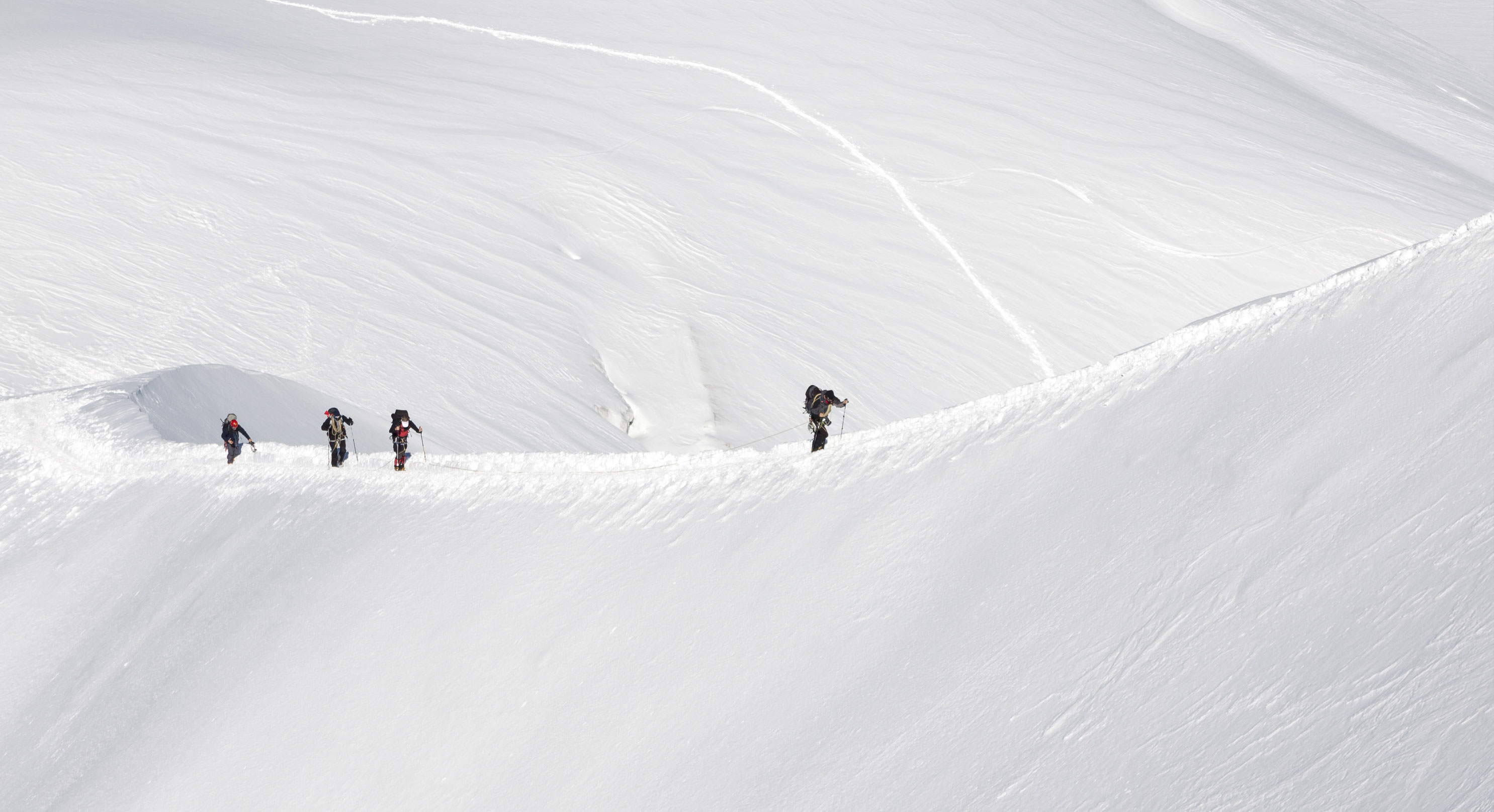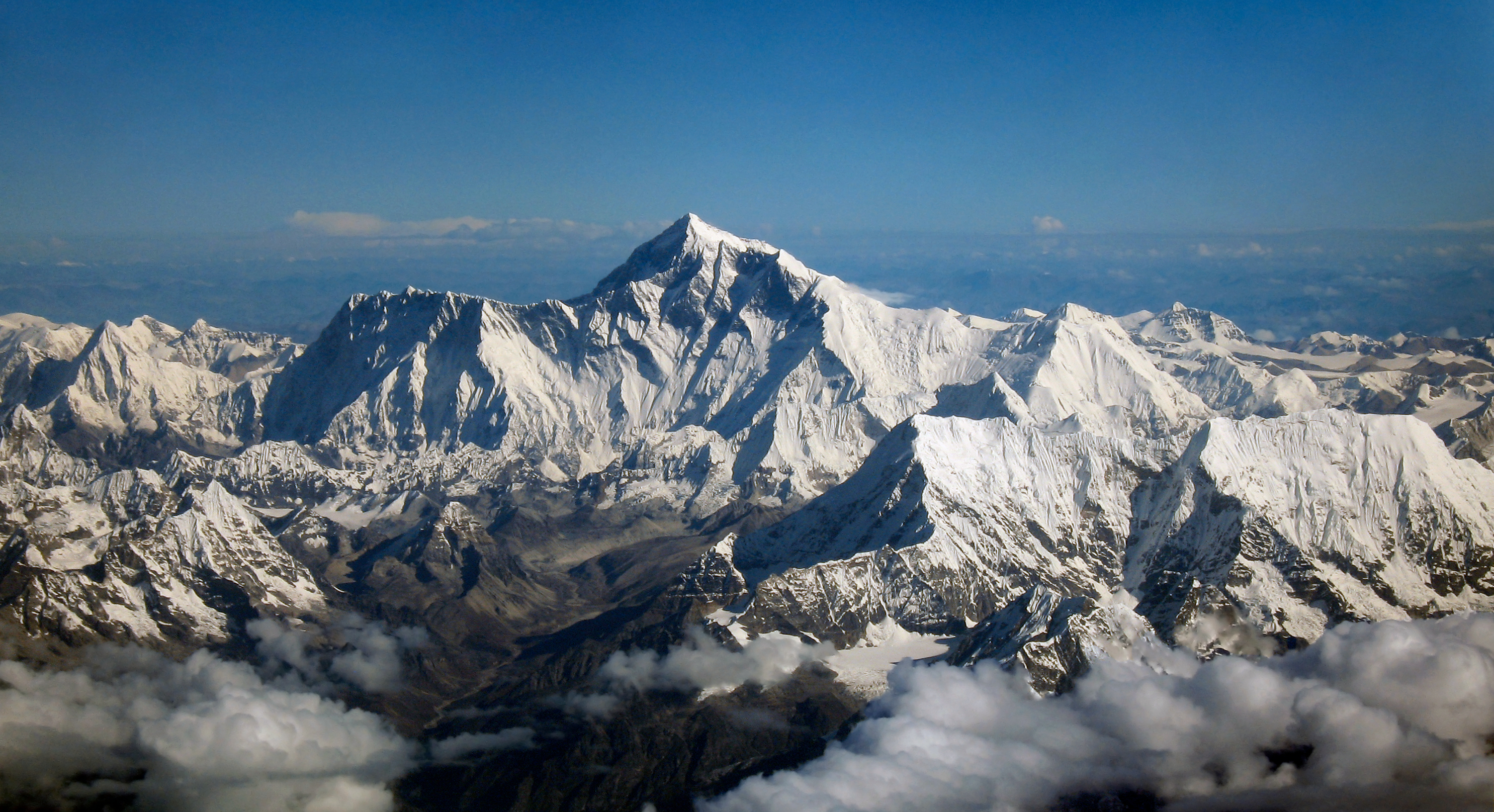 STAY UPDATED BY SUBSCRIBING TO ME...
Sponsors
My thanks to Sponsors and Suppliers
–
and here's to gear that your life depends on
Blog
Here are my most recent posts, for more visit my blog.
More News

Dear Tim, Just a quick note to say thanks again for a cracking couple of days. We both felt you structured it really well - the first day set firm foundations for newbie climbers like us, and then the second day was a revelation to get out onto real rock and see what you'd shown us the previous day fall into place. You had incredible patience on the static line next to us, with just the right balance of hints and instruction where necessary yet allowing us to work things out for ourselves. As a result, the next day we felt confident, nay raring, to go out there and climb on our own. As you know, we went back to Brown Slabs, and as well as the two routes we did with you, we did Brown Slabs Face at V Diff (which felt significantly harder than Brown Slabs Direct, I was extremely glad that I only seconded it!), and the right-hand start to the main gully route up the little slab to the right-hand tree and up into the start of the gully. Didn't do the Arete route, so that's for next time. We're both back in London now, but can't wait to get back onto the rock. Tim bought the Yorkshire Gritstone guidebook, so we'll have a go at all the Diffs and V Diffs we can find in it, and maybe top-rope a few of the 10-15m Severes and VS's. We'd also like to do a longer multipitch Diff or two (like Corvus which you mentioned) -- so plenty for us to experiment with before we're back for the next stage in our education!! All the best,
Paddy (2 day 'learning to lead' course 2005)

Tim - That was great. Absolutely great. What a trip. Thanks
Richard (Ama Dablam 2003)

Hiya Tim, Just a quick note to thank you for the excellent weekend. I enjoyed the logical approach and feel that I picked up loads of info and am looking forward to putting it in to practice. Cheers mate
Karen (Rock climbing in Borrowdale 2004)

ust a short note to wish you and Ali a very happy Christmas, wherever you are (Thailand?). Not a day has passed since we got home when we have not thought about our trip to Mera, it keeps us going during boring meetings at work (though people sometimes wonder why I've got a smile on my face during serious discussions). The photos & video turned out great. Haven't decided what to do next year, I think we said something about warmer and lower but the mountains call. Anyway, thanks for giving us a great trip.
Jane & Brian. (Mera Peak trip, Nepal 2001)

Tim, thanks for a class weekend, learnt a lot more and am looking forward to putting some of your valuable advice into practice. Wishing you all the best for the future and by the way, we all think you're a lucky ****** being able to spend your time earning a living and enjoying yourself in the process! Hope to book something with you in the future. Aurra best
Angus, Gordon & Donald (Winter skills course 2004)

Tim - just a quick note to say thanks for the week in the Cairngorms. A thoroughly enjoyable week and one in which I learnt an aweful (sic) lot. Good luck this year and hopegfully (sic) I'll be in touch nearer April pestering you for what conditions are like. Thanks once again (sic).
Chris (Winter skills 2004)

What a FANTASTIC weekend. I learnt sooo much and can't wait to put it all in to practice. Thanks for your easy to follow top tips and handy hints. Cheers mate
Chris (Winter skills course 2004)

Just a quick note to say a big thanks you for an excellent trip with superb leadership. I couldn't have done it without you ... and it wouldn't have been as enjoyable either. See you again.
John (Greenland 2003)

Hi Tim, Back from Scotland and looking out from my desk at work over the very green hills of Sheffield. This is just to say thank you very much again for a great weekend. Particularly the Sunday sticks in my mind. Walking up the goat path and then into a complete whiteout was quite an experience! Hope to see you again some time and good luck with all trips you have planned. Take care.
Christiane (Winter Skills 2005)

Hi Tim A short note to say 'thanks' for a very complete and enjoyable day on Saturday. To complete four climbs was tremendous and it has left me with some superb memories. The climb on troutdale pinnacle was amazing and beyond my expectations, even getting dragged up the second pitch on 'Ardus' has left me wanting a have a go at that one again (OK so maybe I need to practise a little more first). Hopefully next year I'll be able to do a little more climbing in the lakes with you, I'm already looking forward to it. Good luck with your future adventures & I hope everything goes well with the birth of your first child.
Martin Langman. (summer cragging 2005)

Hi Tim, Just a short note to say thanks for a couple of interesting days out and a really good introduction into Lakeland climbing, i enjoyed it . Good luck with your coming expeditions and who knows we may meet again sometime ....
Paul Rowntree (summer cragging 2005)

I have been on two expeditions with Tim, to Ama Dablam in 2009 and Everest in 2013. I would wholeheartedly recommend him as an expedition leader. The fact that Tim is an incredibly strong mountaineer is self evident (4 Everest summits and counting), and the high summit rates for clients on his expeditions speak for themselves, but it's the things that go on behind the scenes that might not be so apparent if you haven't been away with him before - his planning is meticulous, his logistical skills are second to none, he communicates well before the expedition and during it, and he leads with a style that generates respect for his decisions. Even when the weather's not playing ball, you can rest assured that when it comes to timing for the summit push you will be in the right place at the right time. As a doctor, I was highly impressed by Tim's medical acumen - I think it was testament to his planning that during our Everest expedition not a single member suffered with altitude sickness over the entire trip. I was also very impressed that everyone was given potentially life-saving dexamethasone injections to carry, and that Tim taught the Sherpas how to use them too. Personally, one of the things I value the most about Tim is his sense of humour. You can guarantee that even when things get tough, Tim will be able to lighten the mood, which on long expeditions makes all the difference. If anyone is thinking of signing up with Tim, I would be more than happy to be contacted for a recommendation.
Dr Adam Booth, Everest summiteer 13th May 2013.

Three weeks ago I stood on the highest Earth's peak Mt. Everest 8848m. It was an incredible experience and brilliant feeling to live on a high altitude for more than 45 days surrounded with beautiful Himalayan scenery. I was lucky to be part of an awesome team of super strong and experienced climbers, led by our super capable leader Mr. Tim Mosedale. I enjoyed every single moment. Thank you everyone for supporting this idea and making it happen. And thank you Tim Mosedale , Adam Booth, Elen and Pit, Jon Gupta, Tom Vaillant, Stewe Wyatt, Stuart Leonard, Kenton Cool, Mel Proudlock, for making my trip unforgetable and as enjoyable as possible :))
Ilina Arsova, 1st female Macedonian to summit Everest on 23rd May 2013

I have climbed with Tim, guided for Tim, and been lead by Tim. We have trekked together, shared a tent together and regularly I bounce ideas of him. As a climber his understanding and patience is invaluable to learning new skills and understanding the most efficient yet safest way to perform a task. Whilst guiding for him, he allows me to stretch myself and use my experience to lead and make decisions with his clients. As a leader, he has a profound understanding of the needs of his team, he leads by example and is inspiring. His humour is really great, and there is always a smile to be had - his team is always the one having a great time. His card skills are sharp (watch out), and his Connect 4 prowess flawless. An expedition with Tim is more than just a mountain, it ticks every box - and for most, this also includes summiting. He has taught me a lot, both as a mountaineer, and a expedition leader.
Jon Gupta, Everest summiteer 19th May 2013, TheBigE2013.

Having been on several expeditions with Tim before, there was really no question of going to Everest with anyone else. His logistical planning are second to none, and he uses, in my opinion, the best support crew on the mountain. Added to that, his expeditions are always, always brilliant fun, largely due to his undampable upbeat and subversive sense of humour. The three-week trek into basecamp worked marvellously, with the team getting to know one another, getting to see some amazing places off the well-beaten path from Lukla to BC and basically having a LOT of fun. All this in the name of arriving at basecamp with a good degree of acclimatization and health (by avoiding the pestilent hoardes), allowing us to go straight on up the mountain instead of kicking around at basecamp getting bored. On the mountain Tim is super-strong, & the consumate professional, managing things seamlessly to give us all the best chance of summiting, which, apart from one member leaving early on for medical reasons, we all did!
Jen Larsen, Everest Sumiteer 20th May 2011, TheBigE 2011

I have known Tim for many years and had the privilege of working with him on a couple of expeditions. I cannot recommend him highly enough in all aspects. He is a highly professional mountaineer and guide in addition to being a very approachable, energetic and personable fellow. He undertakes the organisation and planning of an expedition with the utmost diligence and meticulousness. This excellent preparation makes for a smooth running, well balanced, flexible trip that ensures safety is paramount, both from a mountaineering and medical perspective. The medical kits on his trips are second to none, and Tim has a broad lay understanding of how to manage acclimatisation and minor medical problems. In this sense, he really stands head and shoulders above other 'non medical' guides. Tim has a wonderful ability to enthuse and encourage team members even when the task at hand is tough. He provides a highly professional and supportive service throughout a trip tailored to each individual's needs as the expedition evolves, and for the team as a whole. I have had the opportunity to see how other larger commercial teams function on mountaineering expeditions and Tim's professionalism, meticulous organisation and enthusiastic support of individual team members is above and beyond any other company out there by far. Added to which, even though you will be undertaking a serious expedition, you know you will also have an incredibly enjoyable experience. Tim goes that extra mile to ensure that when you have 'down time' to relax at base camp, its made as enjoyable and entertaining as possible. Personally, I would not go on an expedition with anyone else.
Dr Abi

Tim's climbing expeditions are meticulously planned and executed with great care and precision. He combines great fun with the seriousness of the task at hand to provide a superb and safe experience. I have just arrived back from the Everest " The Big E" expedition where all 5 of us reached the summit on a spectacular day with great visibility and no winds. His vast wealth of experience and his knowledge of the mountains makes him unequivocally my number one choice for expeditions and I would not hesitate to recommend him. Subsequently Partha also said ... In my opinion, your organisation, skills and experience and how managed the whole expedition place you a mile ahead of any other expedition leader on the big hill and I would be happy to convey that to any person thinking about 2012 (or beyond).
Partha Dey, Everest summiteer 20th May 2011.

"In the universe of hard decisions surrounding an Everest summit attempt, the choice of which operator to go with is the hardest and most important. Quite apart from the considerable financial investment (and who doesn't want a good return on that?), the bottom line is your safety on the mountain and a safe return. I strongly believe that I maximised my chance of getting to the summit by being part of Tim's team. From his unique acclimatisation strategy that saw us all arrive at Base camp ready to go; to his unending focus on safety and mountain craft; from guidance on personal maintenance that saw us all arrive back at Base camp in better condition than most other teams; through to his subtle, enjoyable and fun team building, Tim leaves no stone unturned to make sure that your individual summit efforts result in the best possible outcome. It worked for me!"
Susan Hunt, Everest summiteer 20th May 2011.

I've run 100-mile events in the mountains and I've climbed other Himalayan peaks, but without a doubt this was the hardest challenge I've ever taken on. Tim's approach to leadership in big mountains is second to none and I'm certain helped me in summiting Mount Everest. He built a supportive, dynamic and upbeat atmosphere within the group, kept everyone in the loop on latest info and decision making and put together a superb and effective acclimatization schedule, both pre-basecamp in the Khumbu and then on the mountain itself. When the crunch came individually at a low point for me, through minor illness up high, he talked through options, lifted my morale and got me safely focussed back on the summit bid again. I wouldn't hesitate to recommend joining an Everest expedition led by him.
Giles Ruck, Everest summiteer 20th May 2011.
Contact Us
You can contact me via the form on the left or by the details below.
    Elm Tree Lodge, Leonard St, Keswick, Cumbra, CA12 4EL
   017687 71050 OR 07980 521079